Fender J MASCIS TELECASTER®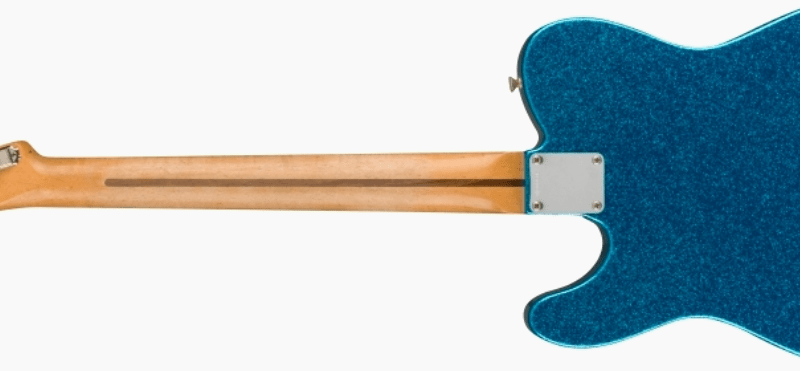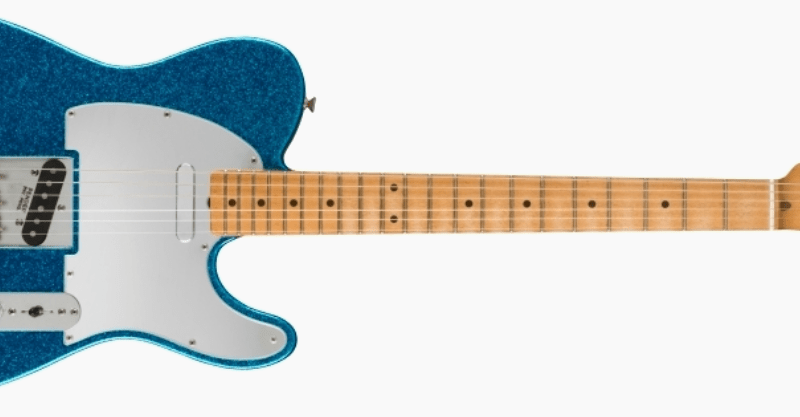 An icon of alternative rock, J Mascis' penchant for running Fender® guitars into stacks of amps to create massive fuzzy riffs, incendiary leads and huge hooks have made his work in Dinosaur Jr. and on solo records an indispensable part of rock history, influencing countless artists to follow.
The J Mascis Telecaster® recreates J's favorite guitar, an original 1958 top-loader Tele®, with which he recorded most of his lead work throughout his career. Features include a Dazzling Bottle Rocket Blue Flake finish, mirrored chrome pickguard, custom J Mascis Telecaster pickups, top-loader bridge and Road Worn® maple neck and hardware.
FEATURES
Bottle Rocket Blue Flake finish & mirror pickguard
Custom J Mascis Telecaster Pickups
Top-loader Bridge
Custom J Mascis "C" shape neck with Jumbo frets
Road Worn® neck and hardware
Click here to learn more about this artist model.
HIGHLIGHTS
SPECS
SUPPORT
DAZZLING BOTTLE ROCKET BLUE FLAKE FINISH
Recreates the iconic blue sparkle finish on J's beloved refinished '58 Telecaster.
CUSTOM J MASCIS TELECASTER PICKUPS
Voiced to replicate the vintage Tele pickups from J's original guitar, these custom single-coils deliver the snappy highs and snarly mids that set J's amp on fire.
TOP-LOADER TELECASTER BRIDGE
An uncommon configuration used briefly in the late fifties and early sixties, top-loaded Telecaster bridges provide slightly lower string tension for slinkier bends and softer attack perfect for rock'n'roll.
CUSTOM J MASCIS "C" NECK
Shaped to J's specifications, this neck is comfortably thin with a satin finish that provides a smooth and easy playing experience.
ROAD WORN® NECK AND HARDWARE
Our Road Worn® aging process adds tasteful wear to provide a well-loved look and feel.
CHROME MIRROR PICKGUARD
Just like J's original guitar, the J Mascis Telecaster is equipped with a striking chrome mirror pickguard, making an unmistakable statement on stage or at home.