M-AUDIO Bass Traveler Portable Headphone Amplifier with Dual Outputs and 2-Level Boost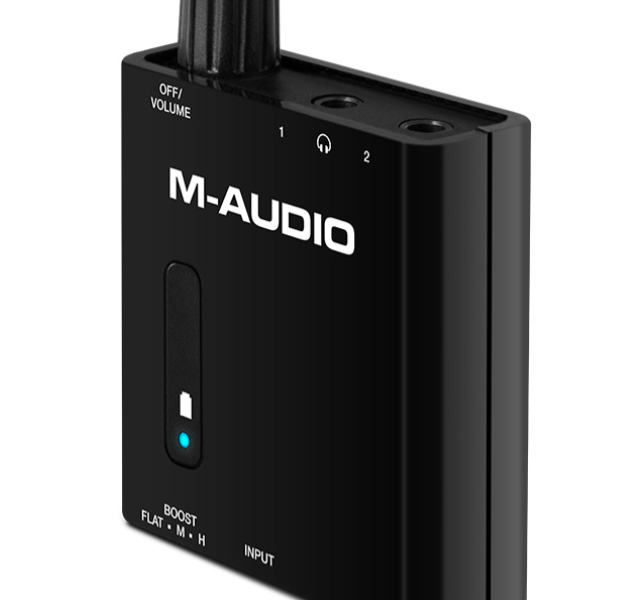 Bass Traveler is a portable headphone amplifier with two 1/8-inch headphone jacks that lets two people listen at the same time to the same signal. Many personal digital music players have a limited output for driving high-quality headphones—which may have a higher impedance, a lower passband voltage sensitivity or both—but Bass Traveler has a 2-level gain switch to boost the signal level, so the sound is always crisp and clear. It is ideal for use with virtually all headphones from 16-100 ohms.
The sound quality from the typical headphone jack on a portable device or coming from the standard-issue soundcard found in virtually every computer leaves a lot to be desired. Bass Traveler delivers a marked upgrade in sound quality, compared to just plugging your headphones directly into your unit's headphone jack. This unit connects easily to any device that has a standard 1/8-inch output jack. A rotary on/off/volume control makes it easy to operate. The long-lasting built-in rechargeable lithium polymer battery provides several hours of uninterrupted listening enjoyment. There is an LED indicator for power on, battery charge, and low battery indication, and battery charging is done through the convenient micro USB port.